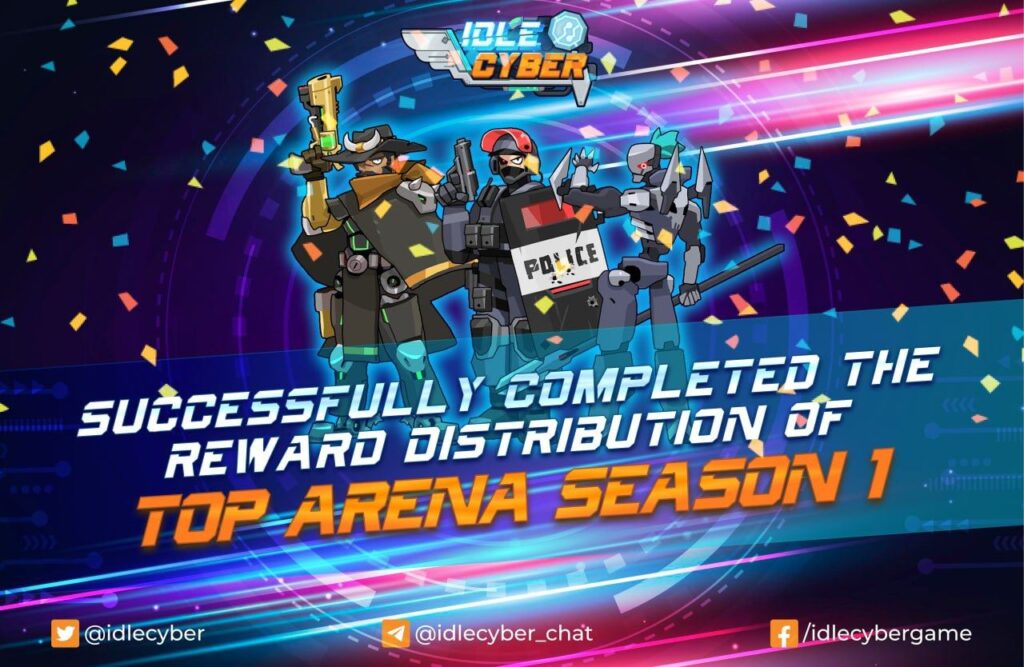 First of all, congratulations to the top 100 Cyber Masters who have excellently achieved high rankings in the Top Arena Season 1 event. And for your joy to be fulfilled, the Idle Cyber team has decided to distribute the rewards right on March 23th, 2022.
Distribution completed: 219 Cyber Box ($100/Box)
Please check the reward at the Metamask wallet linked to the player's game account.
Join Idle Cyber Facebook group https://www.facebook.com/groups/idlecybergame/ to be supported as soon as possible
___________________________________
𝗜𝗗𝗟𝗘 𝗖𝗬𝗕𝗘𝗥 | 𝗚𝗹𝗼𝗯𝗮𝗹
Website | Twitter | Facebook: Fanpage – Group
Telegram: Channel – Chat | Local Telegram: 🇻🇳 🇰🇷 🇵🇭 | Discord