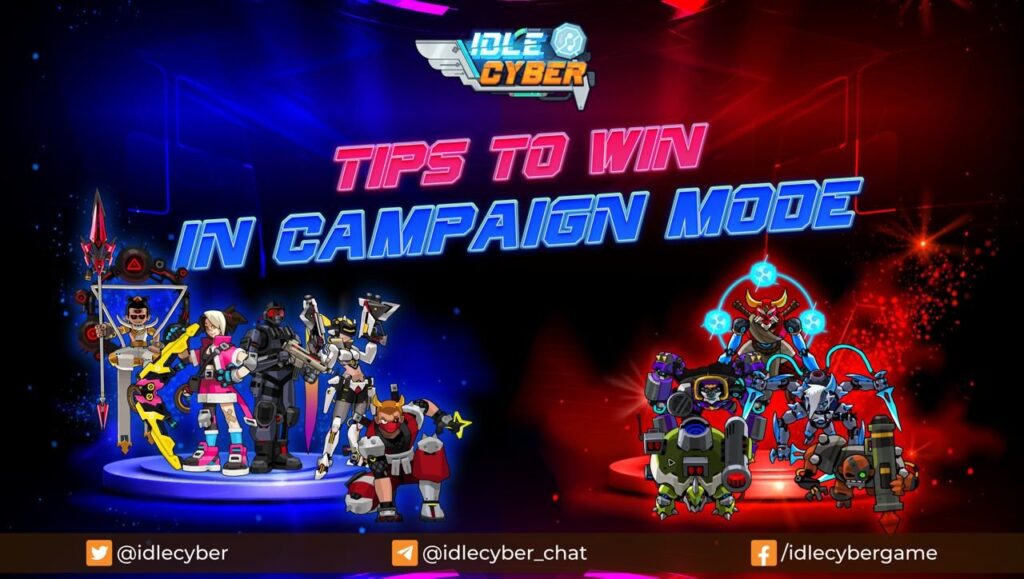 Arrange Reasonable Lineup: The reasonable coordination of Cyber classes and positions for attack and defense will help you win missions.
Increase Cyber Level: Increasing Cyber level will help Cyber gets more DMG and HP, which help you pass missions more easily.
Use Boost Item: This is a good idea when your Cyber doesn't do enough damage. In addition, it is possible to combine skill and Boost items to achieve the highest efficiency.
 Increase Cyber's Tier: Increasing tiers helps Cybers unlock new skills that will be an advantage when fighting.
_________________________________________________________
IDLE CYBER GLOBAL
🔰 Website | Twitter | Facebook: Fanpage – Group
📢 Telegram: Channel – Chat | Local Telegram: Vietnam Korea Philippines |Discord