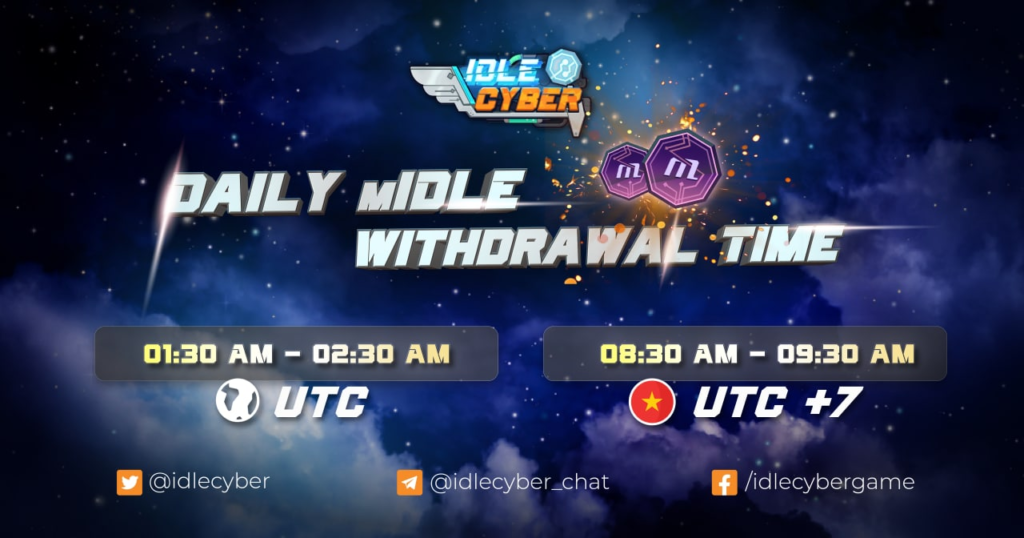 ⏰ Daily mIDLE withdrawal (https://bit.ly/3vRiusW) time will be set at 01:30 AM – 02:30 AM (UTC). This change is effective immediately since today.
Note: Withdrawal orders refresh on a 24 hours rolling basis.
🎮 Don't forget download Idle Cyber to receive 6 Sample Cyber freely & join the Top Arena Season and get $29,100 rewards (https://bit.ly/3tAaKcf) right now!
_______________________________________
IDLE CYBER GLOBAL

🔰 Website | Twitter | Facebook: Fanpage – Group
📢 Telegram: Channel – Chat | Local Telegram: Vietnam Korea Philippines |Discord