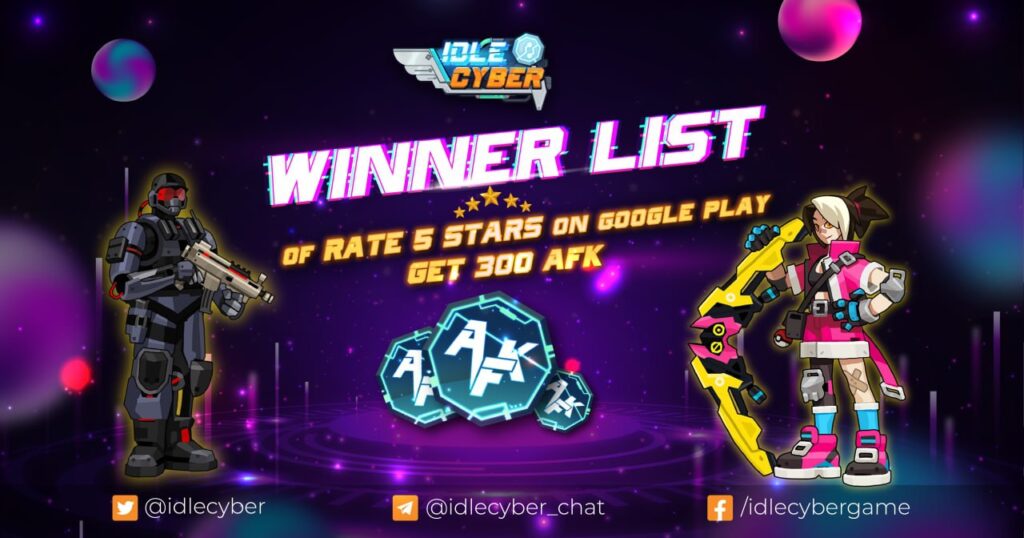 ️🎊 HERE COMES THE GOOD NEWS! Idle Cyber has received a lot of positive feedback from Cyber Masters in the past 24 hours.
👛 Thank you as well as congratulations to the players who enthusiastically voted 5 stars for us and received a reward of 300 $AFK.
✨ You can see the detailed list of winners right here.
📍Event rewards will be transferred to participants' wallets. Please check your wallet after receiving Idle Cyber's reward completion notification.
⛳️ In case you have any questions and concerns, please contact FB Fanpage to be responded as soon as possible.
Website | Twitter | FB Fanpage – Group | Discord
Telegram: Channel – Chat | Local Telegram: 🇻🇳 🇰🇷 🇵🇭