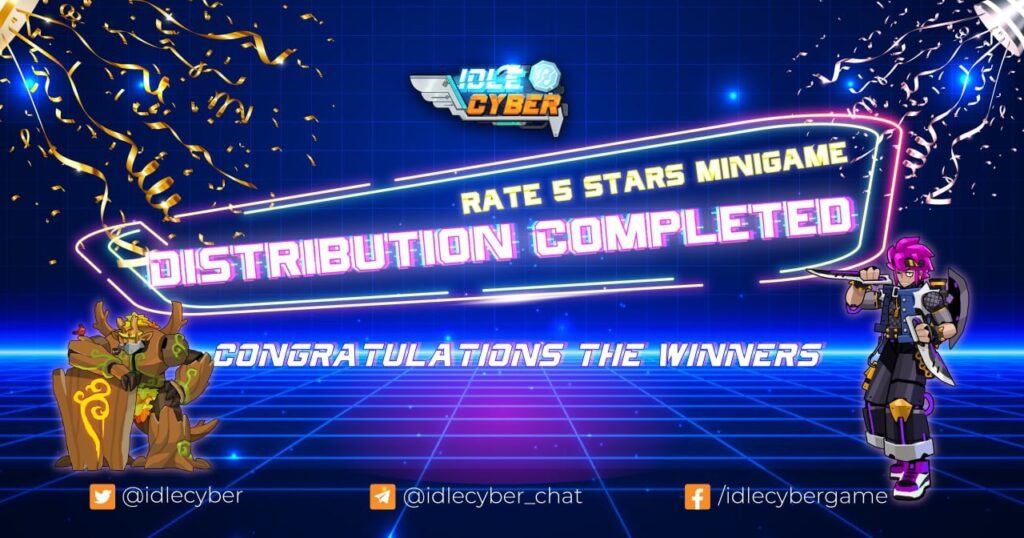 😘 Surely Cyber Masters are eagerly waiting for the rewards of the event, right?
💌 In order not to disappoint your expectations, we will distribute your reward in 2 phases:
– Phase 1: for users who confirmed their wallets before 00:00 AM UTC on April 6th 2022
– Phase 2: for users who have confirmed their wallets from 00:00 AM UTC on April 6th to 00:00 AM UTC on April 11th.
❗️ You can check the winners list right here: 370 winners
🔮 The rewards will be distributed directly to the wallet. Cyber Masters, please check your wallet!
⛳️ In case you still have not received your reward, please contact our online department (CM and MOD) immediately for assistance or feedback right here.
Website | Twitter | FB Fanpage – Group | Discord
Telegram: Channel – Chat | Local Telegram: 🇻🇳 🇰🇷 🇵🇭