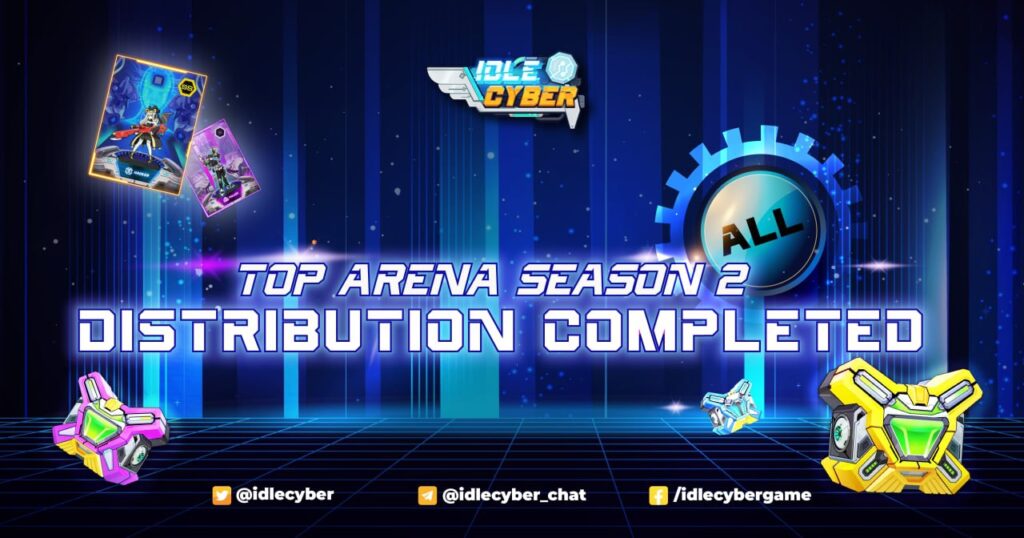 💰 Let's sit on a gold mine, everyone!
🎊 We have completed the distribution of rewards to the top 100 Cyber Masters this season.
👍 Thank you for creating dramatic heroic battles until the last moment. Congratulations to the top 100 Cyber Masters! 🥂🎉
⚙️ Distribution completed: 20 Elite Boxes, 59 Exper Boxes, 60 Adventure Boxes worth 22,800 BUSD.
🎁 The rewards have been transferred to the wallets of the top 20 players in Arena Season 2. The remaining rewards have been transferred directly into the game. Please check your wallet and ingame package!
⛳️ In case you still have not received your reward, please contact our online department (CM and MOD) immediately for assistance or feedback right here.
Website | Twitter | FB Fanpage – Group | Discord
Telegram: Channel – Chat | Local Telegram: 🇻🇳 🇵🇭