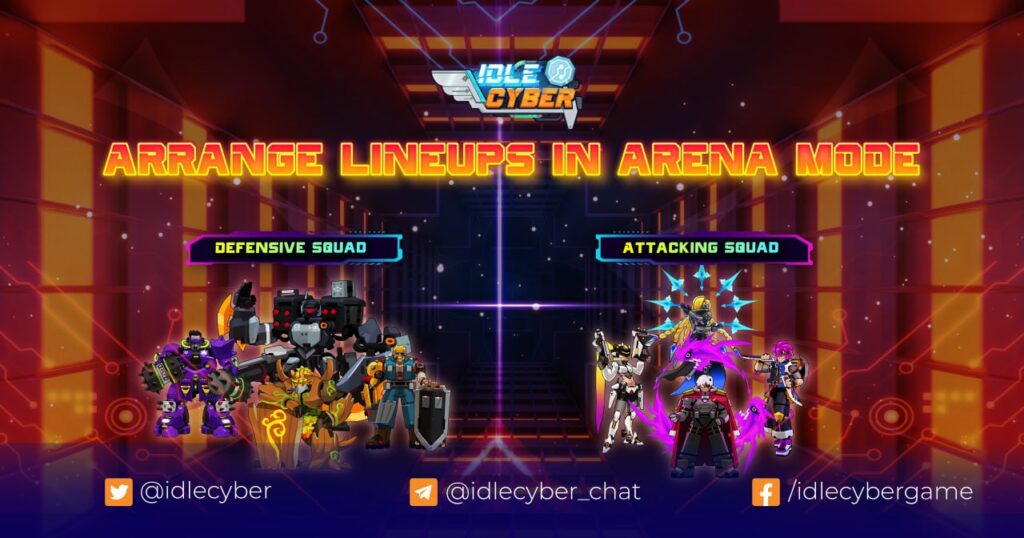 Perhaps you do not know: Player's level, the number of Cyber owners and how the squad is deployed are 3 factors that affect the player's income.
🔑 Player's Level: The higher the level, the higher the maximum daily earning mIDLE limit.
🔑 The number of Cyber that players own: The more Cybers you own, the more hits you will hit each day.
🔑 Arrange Lineup: The amount of health point left and time left will affect the amount of mIDLE earned.
So, Cyber Masters, please carefully consider these factors to maximize your income when playing Idle Cyber!
Website | Twitter | Discord | Facebook: Fanpage – Group
Telegram: Channel – Chat | Local Telegram: 🇻🇳 🇵🇭