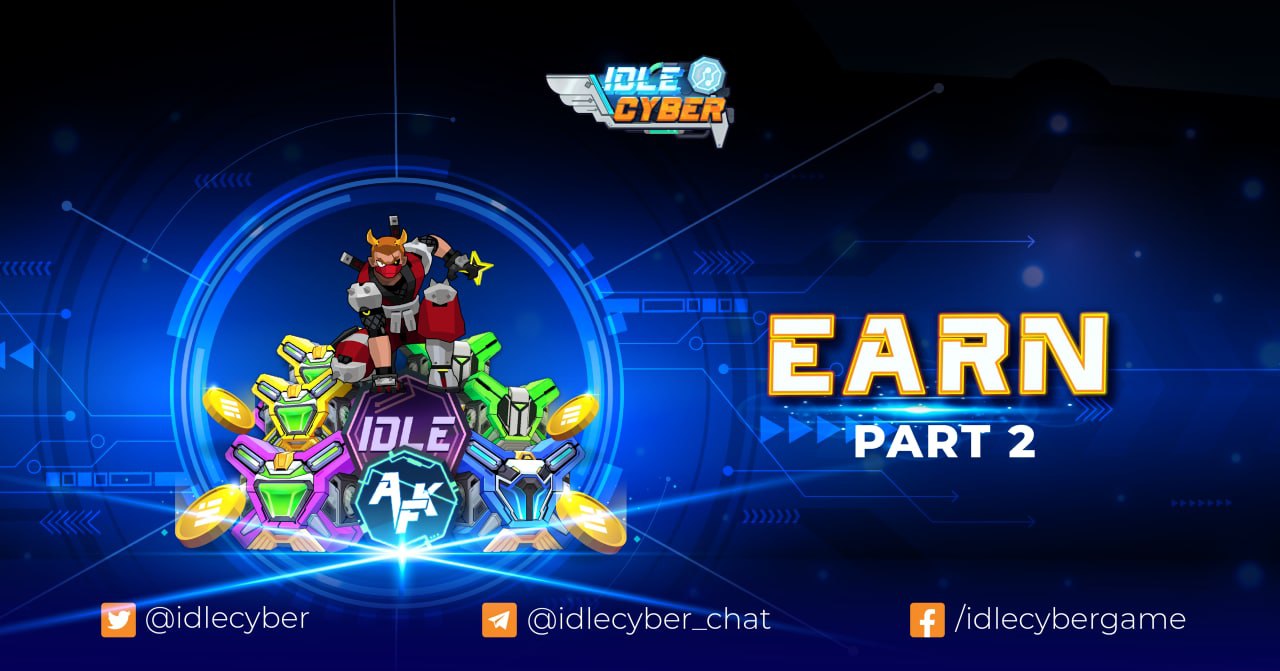 To have the most effective turns is one of the things gamers need to keep in mind when you want to maximise your income.
Each day, players will have a certain number of turns to participate in, each match will minus 1 play. Specifically:
🔸PvE turn: only minus when you win and pass the battle round
🔸PvP turn: will minus whether you win or lose.
Except for the fixed free turns, players can also increase turn. You can refer to how to increase the number of hits in PvE (https://t.me/idlecyber/623) and PvP (https://t.me/idlecyber/346) here or wait for our next part about these 2 modes!
🍀 Good luck!
⛳️ Join Idle Cyber Facebook group https://www.facebook.com/groups/idlecybergame to be supported as soon as possible
⛳️ Or fill your feedback and inquiry form here: https://bit.ly/afkfeedback
_______________________________________________
𝗜𝗗𝗟𝗘 𝗖𝗬𝗕𝗘𝗥 | 𝗚𝗹𝗼𝗯𝗮𝗹 𝗖𝗵𝗮𝗻𝗻𝗲𝗹 & 𝗖𝗼𝗺𝗺𝘂𝗻𝗶𝘁𝘆
🌐 Website: https://www.idlecyber.com/
📖 Wiki: https://docs.idlecyber.com/en-us/
🎯 Telegram Global Official: https://t.me/idlecyber
🔥 Telegram Global Community: https://t.me/idlecyber_chat
⭐️ Twitter: https://twitter.com/idlecyber
🔰 Facebook Fanpage: https://www.facebook.com/idlecybergame
🔹 Facebook Group: https://www.facebook.com/groups/idlecybergame
🔆 Medium: https://medium.com/@IdleCyber
📢 Youtube: https://www.youtube.com/c/idlecybergame
__________
𝗜𝗗𝗟𝗘 𝗖𝗬𝗕𝗘𝗥 | 𝗟𝗼𝗰𝗮𝗹 𝗖𝗵𝗮𝗻𝗻𝗲𝗹 & 𝗖𝗼𝗺𝗺𝘂𝗻𝗶𝘁𝘆
🇵🇭 Philippines Idle Cyber: https://t.me/IdleCyberPhilippines
🇻🇳 Vietnam Idle Cyber:
– Channel: https://t.me/idlecybervn – Community: https://t.me/idlecybervietnam