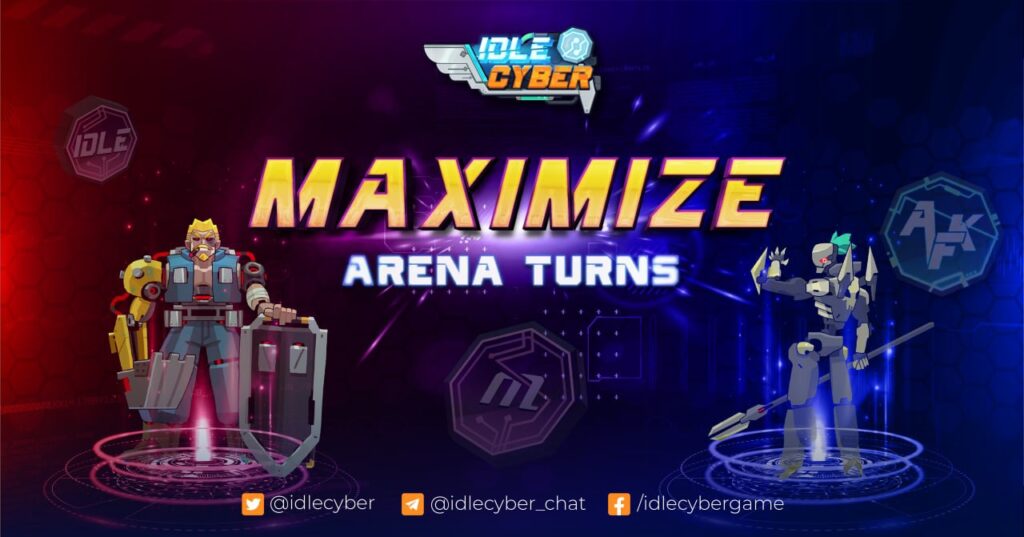 💥 Every day, the player will get 10 free Arena turns and this will be deducted whether the player wins or loses.
‼️ However, the quantity that can be purchased by each player is different, ranging from 10 to 40 turns depending on the Player Ranking Arena.
📍The higher Player Ranking Arena, the higher the player can buy more turns.
📎For more information about the Player Ranking Arena, please click here: Link
✌️ Join our community now to receive attractive rewards from Idle Cyber!!!
Website | Twitter | Discord | Facebook: Fanpage – Group
Telegram: Channel – Chat | Local Telegram: 🇻🇳 🇵🇭