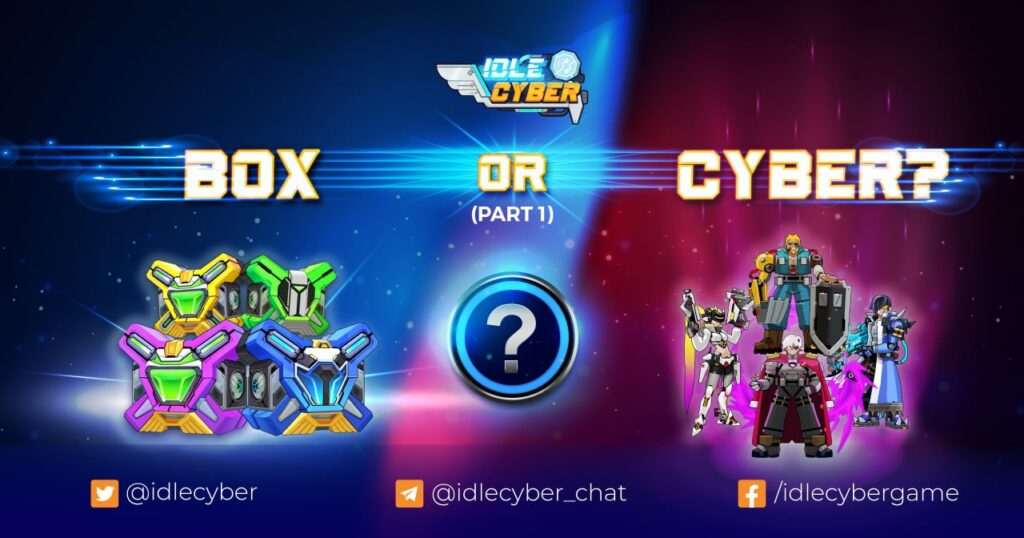 ❓ This is always a question that many brothers wondered when they started playing. In this section, let's analyze the advantage when buying a box first!🎁
👍 Advantages when buying boxes:
✔️ Can get multiple cyber with diverse systems and various classes
✔️ Cost of reasonable purchase and high profit can be achieved. If lucky to open rare cyber (s, ss), players can use to increase the strength for the lineup or trading on Marketplace
✔️ Only with the value of a Cyber S or SS when opening the box, the player can return to the capital of the purchase box
✔️ Unused Cybers can be marterials to evolve other important Cybers
To be Continued…!
Website | Twitter | FB Fanpage – Group | Discord
Telegram: Channel – Chat | Local Telegram: 🇻🇳 🇵🇭