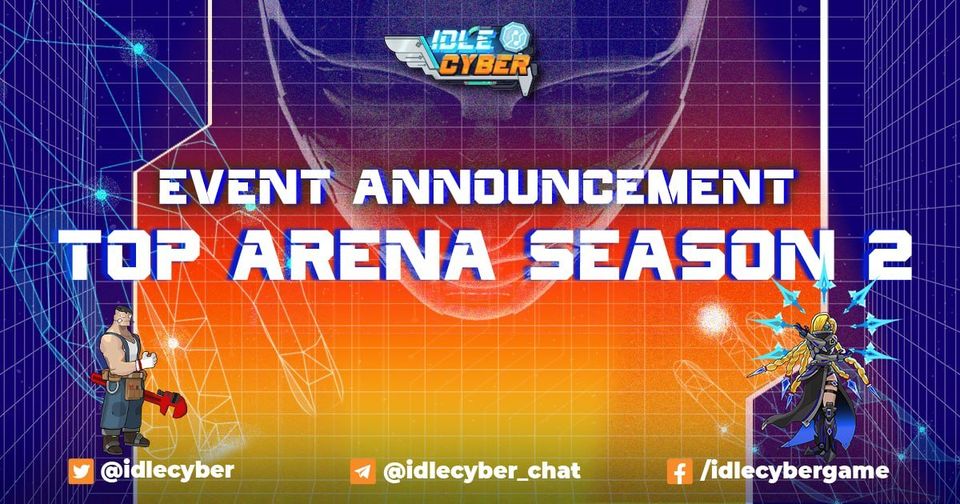 Idle Cyber continues to open Top Arena Season 2 event to keep the heat and excitement for Cyber Masters.
With a total prize value of season 2 up to more than 12,000 BUSD along with many other attractive features and PVP mechanisms.
Time: March 23, 2022 – April 8, 2022
Number of prizes: 100 prizesPrizes will be awarded to the Top 100 players in PvP mode based on Arena Points (AP) leaderboard.
Quickly download Idle Cyber to not miss this super exciting event!
For iOS
– Download Testflight: https://apple.co/3BEQ7PG
– Download Idle Cyber: https://apple.co/3v76qDz

For Android https://bit.ly/34ZkOTV
We hope to bring to the community an enthusiastic and successful season.
_______________________________________________
🔰 Website | Twitter | Facebook: Fanpage – Group
📢 Telegram: Channel – Chat | Local Telegram: Vietnam Korea Philippines |Discord