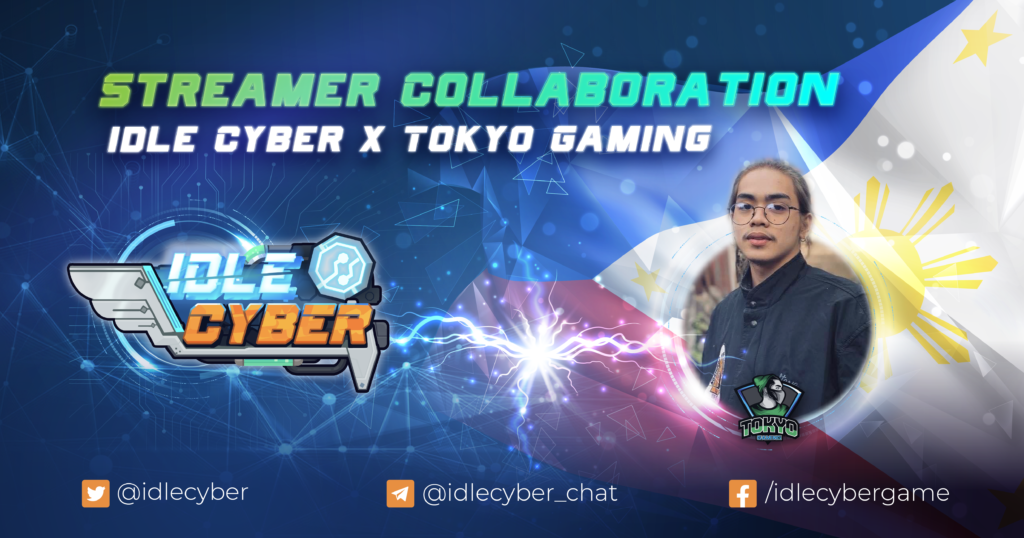 Perhaps the Philippines gaming community will be no stranger to the Tokyo Gaming livestream channel. A channel with a large viewership with more than 200,000 followers
With an engaging way of talking, Tokyo gaming will often livestream reviews of Idle Cyber to help viewers gain a deeper understanding of the project. This will help Idle Cyber reach further and further in the Philippines community.
Let's cheer for the collaboration between Tokyo Gaming and Idle Cyber!
Follow Tokyo Gaming: Facebook | Youtube
___________________________________
IDLE CYBER GLOBAL
🔰 Website | Twitter | Facebook: Fanpage – Group
📢 Telegram: Channel – Chat | Local Telegram: Vietnam Korea Philippines |Discord