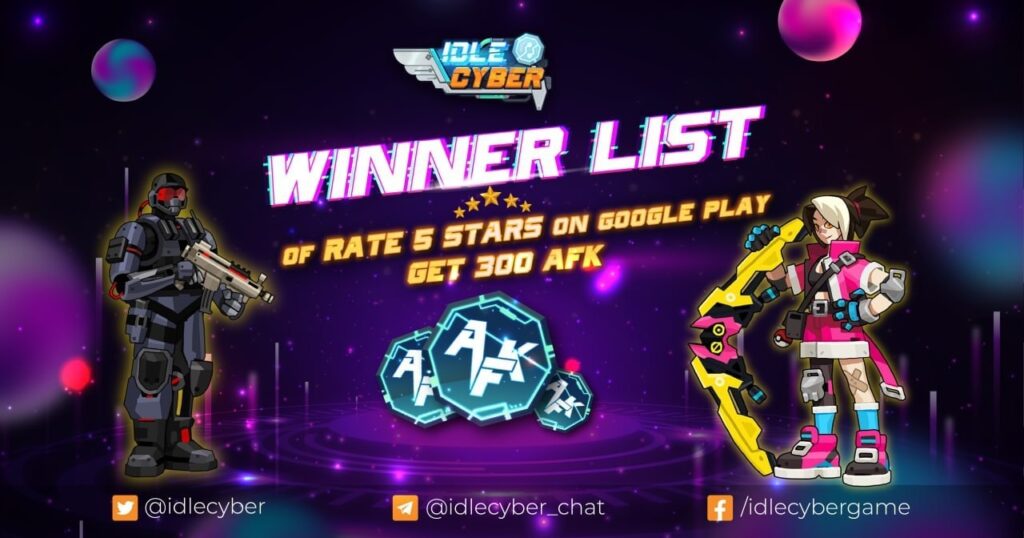 First of all, Idle Cyber would like to send our sincere thanks to Cyber Masters for enthusiastically participating in our event. We recorded more than 3000 registrations on all media channels of the project.
However, we regret to say that the Google Play system only recorded 292 REAL participants.
👉 Details: There are 445 game reviews in total, in which 292 reviews were made during the minigame period (8:00 UTC March 28, 2022 – 8:00 UTC March 29, 2022). You can see all the ratings with reviews below the app here.
The list of 292 minigame winners were selected according to these following criterias:
1️⃣ Have the rating shown on Google Play
2️⃣ Reviews posted during the minigame period 8:00 UTC March 28, 2022 – 8:00 UTC March 29, 2022
3️⃣ Have an account in Idle Cyber Game
4️⃣ Fully fulfill the conditions of minigame here
Many minigames will be held in the near future, follow Idle Cyber to not miss any events 💯
Website | Twitter | FB Fanpage – Group | Discord