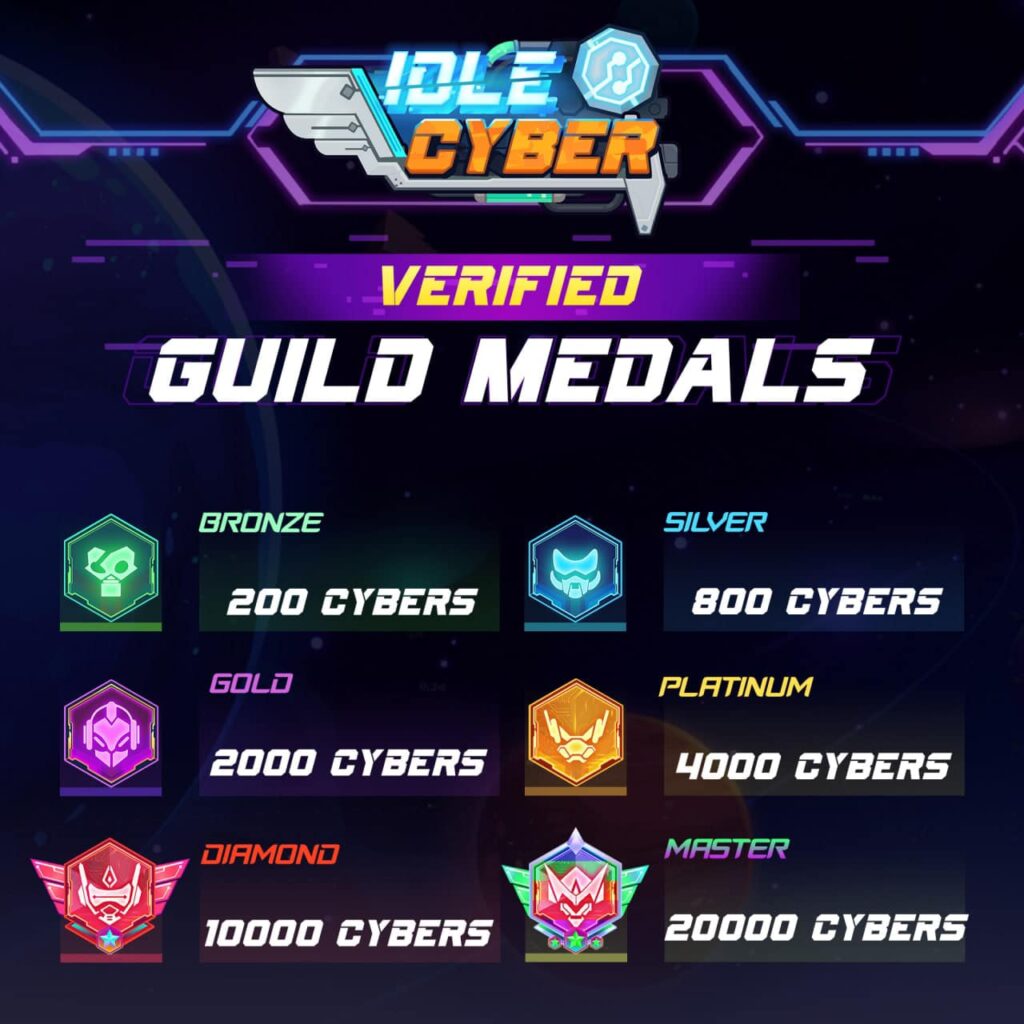 Although it has only been released for 2 weeks, Idle Cyber has received great attention from the community, especially Game Guilds around the world.
We believe that Game Guilds are the bridge between gamers and Idle Cyber. With the aim of giving more gamers the opportunity to access our game as well as attract more members to the Guilds, Idle Cyber will publish a list of Verified Guilds with their badges.
Guilds, please fill out the form here if you want to be verified.
 Join Idle Cyber Facebook group https://www.facebook.com/groups/idlecybergame/ to be supported as soon as possible

 Or fill your feedback and inquiry form here: https://bit.ly/afkfeedback
___________________________________
IDLE CYBER GLOBAL
🔰 Website | Twitter | Facebook: Fanpage – Group
📢 Telegram: Channel – Chat | Local Telegram: Vietnam Korea Philippines |Discord