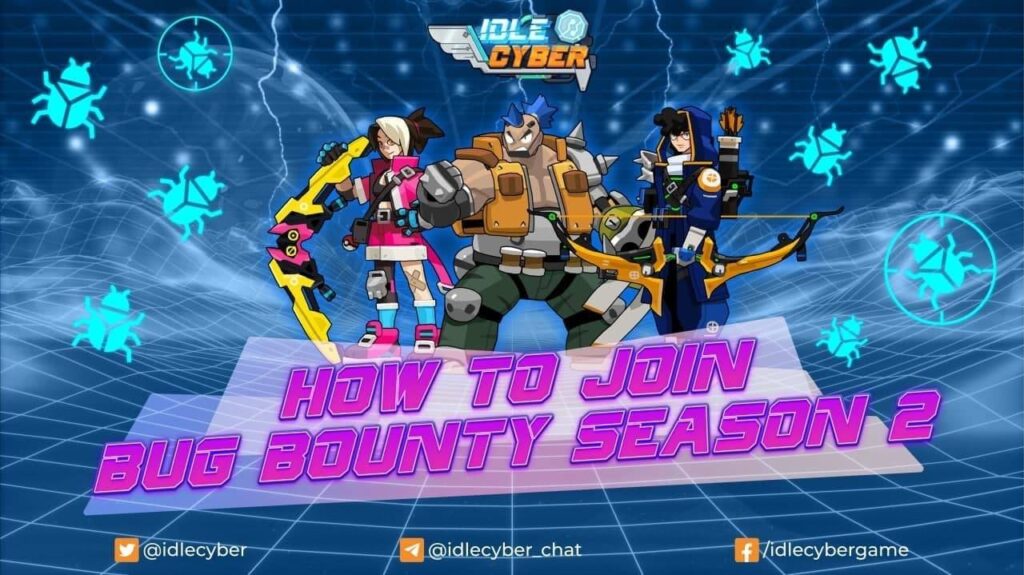 🤔 Are you newbie who don't know how to join Bug Bounty Seanson 2?
📚 Don't worry!!! Let Idle Cyber take care of that for you
How to join:
🔥 Step 1: Players spot an bug during gameplay and capture it by photo or video
🔥 Step 2: Fill out Bug Info here: https://tinyurl.com/4jt9euva
❌ Attention: In case users report the same kind of bug. The user who reported earlier will get the bonus point.
See more:
▪️ Close Beta event overview: https://tinyurl.com/yc2udndx
▪️ All in one | How to play (instructions with image): https://bitly.com.vn/ni5pmi
_______________________________________________
IDLE CYBER GLOBAL

🔰 Website | Twitter | Facebook: Fanpage – Group
📢 Telegram: Channel – Chat | Local Telegram: Vietnam Korea Philippines |Discord